Services

© 1997-2016, Limelight Communications, Inc.
Limelight can produce your project from concept to completion, or provide just the individual services you require.
Some clients come to us with one key goal and rely on Limelight to create a treatment, conduct the interviews, shoot the footage, write the script, edit and distribute the video. Other clients only need a day of videotaping or a few hours of editing. We're happy to work with you as you see fit.
The result is always the same: Effective, creative and award-winning videos that exceed your expectations.
On time and on budget.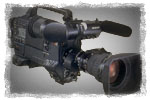 Limelight produces stunning visuals with the latest high-definition digital cameras.
We can craft your story with Canon's state-of-the-art, full frame Cinema Style cameras or Panasonic's news-style P2 HD cameras (used by all NBC and ABC-owned TV stations nationwide).
We've got you covered, whether you want an intimate filmic look or an authentic documentary feel. We pride ourselves on sophisticated lighting techniques that add depth and mood to the scene. Add our experienced eye behind the camera, and the result is a network-caliber video to call your own.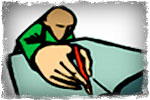 Our principals come from network news and the most demanding public relations agencies in Washington, D.C. Clients confidently turn to us for story development, strategic messaging, scriptwriting, casting and producing.
We have broad experience producing:
* Marketing promotions
* Patient education videos
* Public policy videos
* Internet-only soundbites
* Commercials and public service announcements
* Video new releases and electronic press kits
* Convention coverage
We use much of the same software as Hollywood to create remarkable special effects. From beautiful logo treatments to complex layered imagery, we've got the tools to make your project look fabulous.
Limelight employs an arsenal of digital tools on your behalf. Our nonlinear edit system allows for instantaneous changes to the program. Our graphics and motion graphics are polished and add a layer of sophistication.
Want the professional look of film on a video budget? We can shoot in native 24 frames per second, just like film, and apply custom post-production enhancements that will reproduce the tone and rich texture of film.
Editing at Limelight is creative, fast and flexible... and produces a product of stunning visual quality.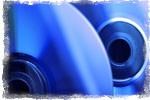 The DVD packaging of your video is also important. We produce custom designs and artwork that complement the high quality production contained on the disc. High definition Blu-ray DVD mastering and large volume DVD replication are also available.
Of course, no production is complete without streaming it for the world to see. We can create full-screen HD streaming media of your program for YouTube, Facebook, your web site and mobile platforms.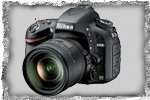 Professional still photography can add style and emotion to a video production, and usually costs less than shooting video. Some productions rely 100% on stills, others use them in an artisitc way periodically throughout the video.
Of course, we're also available to shoot stills for their own sake, to document your event, product or service.