in collaboration with



Gluten Related Disorders:
Facts and Fallacies
~ ON-DEMAND WEBINAR ~

TO ENTER THE WEBINAR:
Please review the following information, scroll down to the bottom of the page and click on the "Enter the Webinar" link. This 76-minute webinar was recorded live on June 5, 2013.

Please join NASPGHAN and the NASPGHAN Foundation for a CME webinar on the latest scientific information regarding Gluten Related Disorders: Facts and Fallacies.
This program is in collaboration with the American Academy of Pediatrics.
Release Date: June 5th, 2013
Expiration Date: December 31, 2016
©2013 NASPGHAN and NASPGHAN Foundation
This educational activity is supported by an independent medical education grant from Quest Diagnostics.
---
FACULTY CHAIR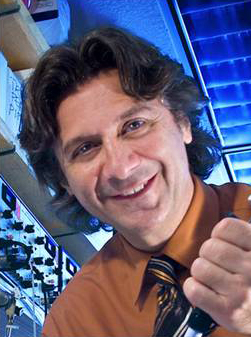 Alessio Fasano, MD
Visiting Professor of Pediatrics
Harvard Medical School
Chief of Pediatric Gastroenterology and Nutrition
MassGeneral Hospital for Children
Director, Center for Celiac Research
Director, Mucosal Immunology and Biology Research Center
Massachusetts General Hospital
Boston, Massachusetts
FACULTY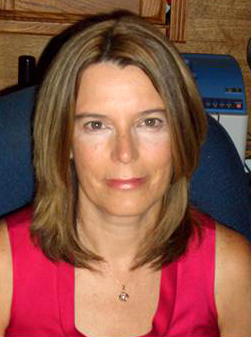 Pam Cureton, RD, LDN
Center for Celiac Research Growth and Nutrition Clinic
737 W. Lombard Street Room 165
Baltimore, Maryland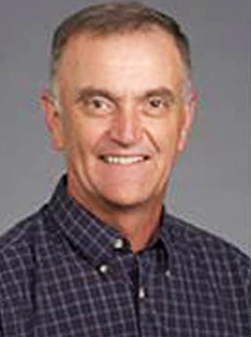 Ivor D Hill, MB, ChB, MD, FAAP
Professor of Clinical Pediatrics
The Ohio State University College of Medicine
Section Chief, Pediatric Gastroenterology and Nutrition
Nationwide Children's Hospital
Columbus, Ohio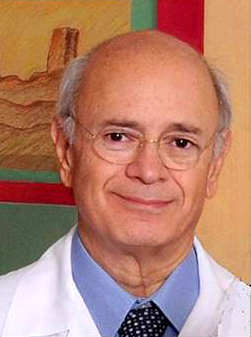 Stefano Guandalini, MD
Professor and Chief
Section of Pediatric Gastroenterology, University of Chicago
Founder and Medical Director, Celiac Disease Center
Chicago, Illinois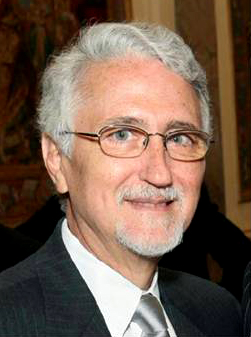 Joseph Levy, MD
Professor of Pediatrics
Director, Division of Gastroenterology
NYU School of Medicine
New York, New York
CME CONTENT REVIEWER
Sandeep K. Gupta, MD
Professor of Clinical Pediatrics and Clinical Medicine Division of Pediatric Gastroenterology, Hepatology and Nutrition
Indiana University School of Medicine/Riley Hospital for Children
Adjunct Clinical Professor, Department of Nutrition and Dietetics
School of Health and Rehabilitation Sciences
Indianapolis, Indiana
CONTENT REVIEWER
Michael deCastro Cabana, MD, MPH, FAAP
Chief, Division of General Pediatrics
Director, General Pediatrics Fellowship Program
Professor, Pediatrics, Epidemiology & Biostatistics
UCSF School of Medicine
San Francisco, California
PROGRAM OVERVIEW
Celiac Disease (CD) is probably the most common genetically predisposed condition known to affect mankind. Epidemiological data from the USA indicate there could be as many as 3 million people with CD in this country.
Several clinical practice guidelines for the diagnosis and management of CD are currently available to the practicing clinician. In general there is consensus among these various guidelines on which serological tests should be used for screening purposes with some difference of opinion on who should be tested.
There is a growing fad to eliminate gluten from one's diet along with a growing market offering gluten-free products. The massive growing consumer trend focuses on gluten sensitivity that needs to be addressed by the medical community prior to educating the public. As consumers visit their doctors to discuss their sensitivity to gluten with many not presenting with symptoms, medical professionals need to be prepared and knowledgeable about who and how to diagnose and manage these patients.
There is a clear need for educating health care professionals on the prevalence of Celiac Disease (CD) and the highly variable clinical manifestations of CD and other forms of gluten related disorders, including non-celiac gluten sensitivity and wheat allergy.
There is a clear need for educating the public about CD, its symptoms, genetic predisposition, long term health consequences, and how to distingush it from other forms of gluten related disorders.
This webinar will help learners implement optimal strategies into their clinical practice related to the symptoms and differentiation between the three forms of gluten related disorders, diagnosis, and how the gluten free diet may differ among the three forms of gluten related disorders.
TARGET AUDIENCE
This activity is designed for pediatric and adult gastroenterologists, primary care physicians, physician assistants, nurse practitioners, trainees, dieticians, and other health care professionals who are involved in the care of patients with gluten related disorders.
OBJECTIVES
Identify clinical, epidemiological, and diagnostic characteristics of celiac disease, wheat allergy, and gluten sensitivity.
Choose the most cost effective means of testing for gluten related disorders.
List similarities and differences in implementing a gluten free diet for the three different forms of gluten-related disorders.
PHYSICIANS
This activity has been planned and implemented in accordance with the Essential Areas and policies of the Accreditation Council for Continuing Medical Education through the joint sponsorship of the North American Society for Pediatric Gastroenterology, Hepatology and Nutrition (NASPGHAN) and the NASPGHAN Foundation. NASPGHAN is accredited by the ACCME to provide continuing medical education for physicians.
AMA PRA STATEMENT
NASPGHAN designates this enduring material for a maximum of 1.25 AMA PRA Category 1 Credits™. Physicians should only claim credit commensurate with the extent of their participation in the activity. Completion of this CME activity involves the viewing of the slide set completing the activity posttest with a 60% minimum passing score and evaluation questions.
DISCLOSURES
All faculty/speakers, planners, abstract reviewers, moderators, authors, coauthors, and administrative staff participating in the continuing medical education programs sponsored by NASPGHAN and NASPGHAN Foundation, are expected to disclose to the program audience any/all relevant financial relationships related to the content of their presentation(s). Accordingly, the staff at NASPGHAN and NASPGHAN Foundation has reported no financial relationships with any commercial interests related to the content of this educational activity.
• None of the staff, faculty or reviewers have anything to disclose.
In accordance with ACCME Standards for Commercial Support of CME, NASPGHAN and NASPGHAN Foundation implemented mechanisms to identify and resolve conflicts of interest for all individuals in a position to control content of this CME activity. To resolve identified conflicts of interest, the educational content was peer-reviewed by a physician member of the NASPGHAN Review Committee who has nothing to disclose. The resulting certified activity was found to provide educational content that is current, evidence-based, and commercially balanced.
DISCLOSURE OF UNLABLED OR INVESTIGATIONAL DRUGS
This educational activity may contain discussion of published and/or investigational uses of agents that are not indicated by the FDA. The opinions expressed in the educational activity are those of the faculty. Please refer to the official prescribing information for each product for discussion of approved indications, contraindications, and warnings. Further, attendees/participants should appraise the information presented critically and are encouraged to consult appropriate resources for any product or device mentioned in this program.
MEDIA USED
This activity will consist of a web-based application where the participants access the meeting by clicking on a link distributed by e-mail (meeting invitation) to enter the conference. Participants will need speakers or an audio headset to listen to the webinar. If you encounter problems, please notify us at Blia@AmedcoEmail.com
RECEIVING CME CREDIT
To receive CME credit for reviewing this activity, participants must review the CME information (learning objectives, disclosures, etc.), review the entire activity, and complete the activity posttest with a 60% minimum passing score and evaluation questions. Certificates will be provided immediately after completion of both posttest and evaluation. If you have questions about receiving credit: Please e-mail Blia@AmedcoEmail.com
PROVIDER INFORMATION
Jointly sponsored by NASPGHAN and NASPGHAN Foundation
For questions, please contact:
NASPGHAN PO Box 6 Flourtown, PA 19031
Phone: (215) 233-0808 Fax: (215) 233-3918
DISCLAIMER
The content and views presented in this educational activity are those of the authors and do not necessarily reflect those of NASPGHAN, NASPGHAN Foundation, Quest Diagnostics. This material is prepared based upon a review of multiple sources of information, but it is not exhaustive of the subject matter. Therefore, health care professionals and other individuals should review and consider other publications and materials on the subject matter before relying solely upon the information contained within this educational activity.
POLICY ON PRIVACY AND CONFIDENTIALITY
NASPGHAN, and NASPGHAN Foundation, will make every effort to protect the privacy of every individual participant of this activity and will use information gathered only to maintain records as required by the American Medical Association (AMA) and ACCME. This activity does not require readers to "register" to review the material with the exception of physicians and other health care providers who desire to receive CME credit for this accredited activity. If an individual completes a CME for this accredited activity, we are required by the AMA and ACCME to collect personal information on the individual, such as their name, address, and phone number, that will allow us to issue a CME certificate to them and to keep this information on file for up to 6 years. Personal information gathered will not be released to any other company or organization for any purpose. This information remains totally confidential.
COMPUTER REQUIREMENTS
PC or Mac, a high-speed Internet connection, speakers, and Flash 10 required. To update Flash, go here. You must also have a recent version of your Internet browser. You can check to make sure you're running the latest version here.

The webinar begins June 5, 2013 at 8:00pm EDT. No content will be available prior to that time.
I have read the information above and wish to
ENTER THE WEBINAR

© 2013 NASPGHAN and NASPGHAN Foundation
Produced by Limelight Communications