© 1997-2016, Limelight Communications, Inc.
Step up to Network-Quality Video Production
Benefit from the expertise of network news professionals with more than 25 years experience in the industry. Executive Producer Kenny Reff cut his teeth on the front lines at CNN, and since forming Limelight, has crafted hundreds of prestigious videos for the nation's most demanding clients.
Award-winning creativity
Exceptional client service
Decades of experience
National clients
Glowing endorsements
Services Solutions Gallery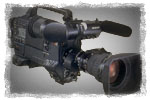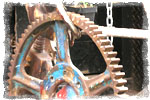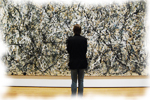 Use Limelight to produce your project from conception to completion, or instead, count on us to provide just the individual services you require!
Some clients rely on us to create the entire production, including the strategic messages, interviews, shooting, graphics, editing and distribution. Other clients employ us for just a day of shooting video or still photos, a few hours of editing or the creation of streaming media.
Either way, we play well with others, and become a team member you can count on.
Looking for a compelling marketing video that inspires confidence in your service or organization?
Want to make a splash with a YouTube video that draws viewers to your web site?
Need an in-depth educational video that helps your key audience understand an issue more fully?
Or how about an affordable webinar or webcast to bolster your brand?
We provide all this and more. See the great things our national clients have to say about how we've made their presence more robust We can help you too!
We've been doing this every day for many years. Our principals hail from the front lines of network news and the top public relations firms.
Browse our extensive project gallery to get a feel for our work. You'll see marketing promos, public education videos, commercials, PSAs and more.
We've garnered dozens of awards for our clients. Check out the awards page to see the details.
INFO INFO INFO